What Is Aluminum Processing And Aluminum Machining
Aluminum Machining is the use of aluminum ingots (or recycled aluminum) through various processes and processes such as casting, rolling, extrusion and surface treatment to produce final products for use in different industries.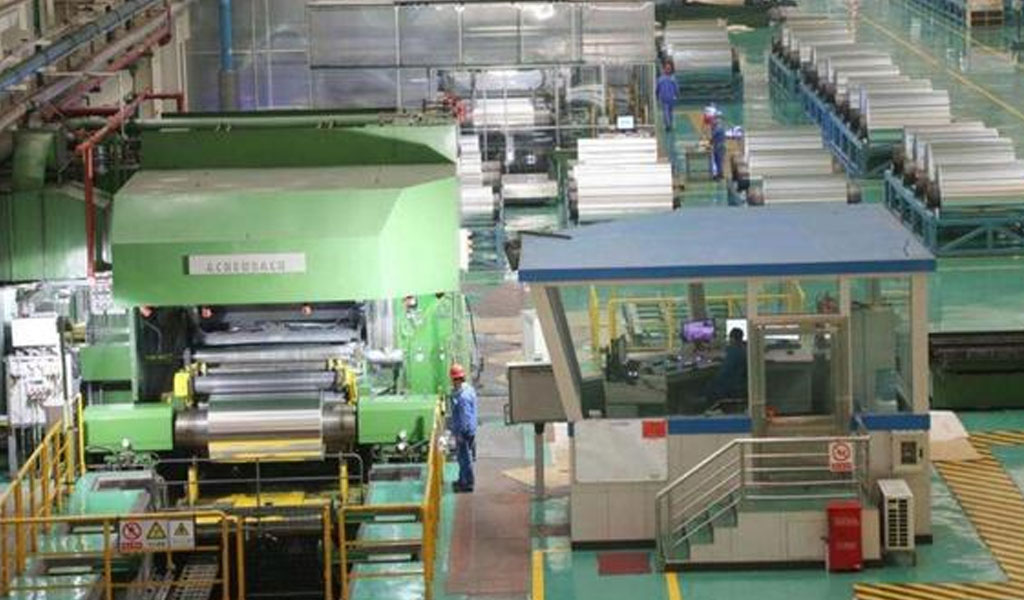 Aluminum processing is divided into two forms: Deformation Processing And Casting Machining
Deformation processing is further divided into extrusion and calendering.
Products made by extrusion process are called extruded profiles, mainly including building profiles and industrial profiles;
The products made by the calendering process are called strips and foils, which mainly include various aluminum cnc machining service plates, strips and foils.
Casting Machining: through die casting, the original aluminum is processed into various precision aluminum castings and precision sheet metal.
The Features And Application Areas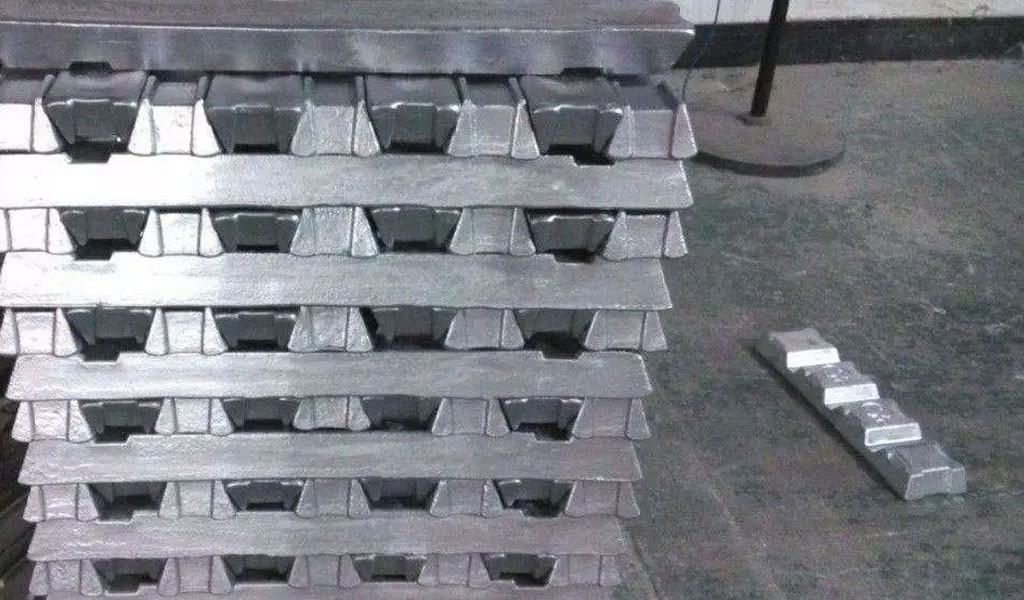 1. Cable
The density of aluminum is 2.7g/cm (one-third of the density of iron and copper), the ductility is good, and the conductivity is two-thirds of that of copper wire, but the quality is only one-third of that of copper wire, and the price is cheap. It is widely used in the manufacture of high-voltage wires and cables.
2. Doors and windows
Lightweight, durable and inexpensive, aluminum alloy doors and windows are the first choice for home and office doors and windows. Compared with wooden doors and windows, aluminum alloys have lower maintenance costs, more affordable prices, and are more scratch-resistant and less prone to cracking and damage.
3. High-rise buildings
Aluminum is easy to process, has strong durability, strong corrosion resistance, and has an outstanding weight-to-strength ratio. It is widely used in the construction field and is a core value material for high-rise buildings and skyscrapers.
4. Consumer Electronics
Aluminum is stronger and more beautiful than plastic, more delicate and lighter than steel, and has better ability to absorb and dissipate heat, so it is favored by many electronics manufacturers. Smartphones, tablets, laptops, flat-screen TVs, computer monitors and other electronic products are increasingly using aluminum cnc machining in the production.
5. Household and public appliances
Aluminum's excellent thermal conductivity promotes cooling, efficient cooling, and is used to make precision tubing for refrigerators and air conditioners—and of course, it's not the only part where aluminum is used. Aluminum is also used in many household appliances, such as washing machines, dryers, and dishwashers that use aluminum frame designs.
6. Transportation
(1) Automobile manufacturing
The automobile manufacturing industry is one of the main application fields of industrial aluminum profiles. As an important means of automobile energy saving and emission reduction, automobile lightweighting has become the development direction of the future automobile industry. Aluminum alloy materials are the main application materials for automobile lightweighting goals.
It is estimated that by 2020, the annual production of automobiles in China will exceed 30 million units; assuming that the average amount of aluminum used in China's automobiles reaches the current level of 150kg/vehicle in developed countries in 2020, the amount of aluminum used in China's automobile manufacturing will reach 4.5 million tons, which is higher than that of the developed countries. The 2.35 million tons in 2010 nearly doubled.
(2) Railway and rail vehicle manufacturing
High-speed rail: According to my country's near-to-medium-term plan for high-speed rail, the market demand for EMUs with a speed of 200 kilometers per hour and above will continue to grow rapidly.
Urban rail transit: 2006-2020 is a period of concentrated investment and development of urban rail transit in China. Currently, 15 cities are building urban rail with a total mileage of 1,212 kilometers. 19 urban rail transit plans have been approved by the state.
C80 aluminum alloy coal gondola: There is huge potential in China's C80 aluminum alloy coal gondola market. The C80 aluminum alloy coal-carrying gondolas independently developed by China are mainly operated on the Daqin Railway. In addition to the Daqin Railway, there are several special coal transportation lines in China, such as the Shenhuang Railway and the Houyue Railway. It is estimated that about 45,000 vehicles will be needed in 2020. 200,000 tons of aluminum profiles.
(3) Container manufacturing industry
China is the center of global container manufacturing. With the substantial increase of containers in China's road transportation, railway transportation, water transportation and air transportation, the container industry will continue to develop, especially aluminum refrigerated containers and special dry cargo containers, due to their unique functions, will develop rapidly in the future and become the container industry. mainstream of development.
Industry Prospects
1. Relevant policies to support the development of the industry
In recent years, the aluminum machining industry in China has been highly valued by governments at all levels and supported by the national industrial policy. The state has successively issued a number of policies to encourage the development and innovation of the aluminum processing industry, "Additive Manufacturing Standard Pilot Action Plan (2020-2022)" and "Guiding Opinions on Expanding Investment in Strategic Emerging Industries to Cultivate and Strengthen New Growth Points and Growth Pole" "The new material standard pilot plan (2018-2020)" and other industrial policies provide a clear and broad market prospect for the development of the Aluminum Machining And Processing industry, and provide a good production and operation environment for enterprises.
2. The development of the national economy promotes the progress of the industry
Economic development promotes people's pursuit of a high-quality life. The demand for aluminum, which is a pillar raw material for modern economic and high-tech development, is expected to expand further. The rapid development of industries such as building curtain walls, transportation, power equipment, defense industry, high-end equipment, and packaging , will continue to increase the consumption of aluminum machining materials. At the same time, the state vigorously advocates the expansion of the application of aluminum to replace non-environmental protection and energy-saving materials such as steel, copper, wood, paper, plastic, etc., and new products, new processes, and new uses of machining aluminum materials. It will continue to appear, thereby promoting the technological progress of the industry and the sustainable and healthy development of the industry.
3. The upgrading of industrial technology promotes the development of the industry
The quality of aluminum ingots is improved in the direction of large size and high uniformity; the process equipment is updated in the direction of short process and automation; the rolling technology is innovated in the direction of rapid deformation, large deformation and high precision. Coupled with the continuous optimization of Mold design and machining methods, the comprehensive performance and service life of materials have been greatly improved, and high-tech products have continued to emerge.
4. The expansion of aluminum alloy application fields boosts the development of the industry
Aluminum alloy is the most widely used non-ferrous metal structural material in the industry. At present, the aluminum alloy industry has developed into a relatively mature market. In today's low-carbon economy has become the general trend, due to the increase in market demand and the improvement of aluminum machining service, aluminum alloys are more and more widely used in high-end fields such as new energy vehicles, high-speed rail, ships, and aviation. In the future, my country's aluminum alloy application fields Continuous expansion will further promote the sustainable development of the aluminum machining industry.
Industry Chain Analysis
Upstream: Bauxite mining is carried out first, and alumina is extracted by dissolving, filtering, acidifying and burning the bauxite, and then electrolytic aluminum is prepared by electrolytic melting.
Midstream: electrolytic aluminum can be further processed into various aluminum materials, aluminum alloys and aluminum powders after being remelted and purified.
Downstream: widely used in construction, packaging, transportation, electric power, aerospace and other fields
upstream
The upstream industrial chain of custom aluminum parts includes bauxite mining, alumina refining and primary aluminum production. The production of primary aluminum is relatively simple and mainly depends on resources and energy. Alumina + electricity together account for more than 80% of the entire production cost.
Global reserves of bauxite are abundant, mainly concentrated in countries close to the equator, including Australia, Guinea, Brazil, Vietnam and Jamaica, accounting for 64% of the world's total reserves. my country's reserves only account for 3% of the world's reserves, but the distribution is highly concentrated. The four provinces of Guangxi, Henan, Shanxi and Guizhou together account for more than 90%.
Alumina is an intermediate link, and its output is mainly distributed in China, Australia and Brazil. China imports a large amount of bauxite from overseas, which is finally produced into alumina, and China's alumina output accounts for about 50%, which can basically meet the needs of electrolytic aluminum. Production needs, only a small amount of imports.
midstream
The midstream of aluminum cnc turning is aluminum machining. The raw material electrolytic aluminum is produced through processes and processes such as casting, rolling, extrusion and surface treatment to produce aluminum profiles, pipes, bars and other extruded materials, plates, strips, foils and other flat-rolled materials. All kinds of aluminum materials such as materials and casting materials.
my country is a big country in aluminum machining. According to statistics, from 2015 to 2020, my country's aluminum production increased from 52.364 million tons to 57.793 million tons, with an average annual compound growth rate of 2%. It is estimated that my country's aluminum production will reach 53.89 million tons in 2021.
downstream
The primary aluminum is processed into aluminum processed materials, which are used in various downstream industries.
From the perspective of the structure of China's aluminum materials: the proportion of aluminum profiles is the highest; followed by aluminum sheets, strips and foils; and finally aluminum die castings.
The downstream application fields of aluminum machining materials are very extensive, which are closely related to the industry, construction industry, and the improvement of consumption levels. From the perspective of downstream demand for custom aluminum milling materials, the construction sector is the largest consumer sector, followed by industrial sectors such as transportation, durable consumer goods, and power electronics.
The pricing model of aluminum machining materials is "electrolytic aluminum + processing fee", which can partially transfer the risk of sharp fluctuations in upstream raw material prices, so the profitability of the aluminum machining china industry is relatively stable.
The Factors Affecting Spot Aluminum Prices
1. The influence of supply and demand
When the market supply and demand of aluminum is in balance, the aluminum price will fluctuate in a narrow range; when the supply and demand relationship is out of balance, the aluminum price will fluctuate greatly.
2. Supply of alumina
The cost of alumina accounts for about 28%-34% of the production cost of cnc milling aluminum ingots. Therefore, the supply quantity and price of alumina will directly affect the price of aluminum ingots.
3. Changes in electricity prices
The electrolytic aluminum industry is a power-intensive industry and has a large demand for energy-electricity. Therefore, in developing the electrolytic aluminum industry, countries must carefully consider the ability of sustainable energy-electricity supply. The power factor not only affects the production of electrolytic aluminum in China, but also affects the price of domestic and international aluminum markets.
4. The impact of changes in aluminum application trends
Changes in the amount of aluminum used in automobile manufacturing, construction engineering, wire and cable and other industries and industrial adjustments will have a great impact on aluminum production and market prices.
5. Import and export policies and exchange rates
Due to the rapid growth of the production capacity of domestic aluminum ingots, on the one hand, the domestic alumina supply is tight, and on the other hand, the macroeconomic environment determines that the demand for aluminum cannot grow too fast in recent years. It is beneficial to promote the export of domestic aluminum ingots. However, the high energy consumption and high cost of domestic aluminum ingot production restrict the development of my country's aluminum ingot industry. Therefore, a certain amount of aluminum still needs to be imported every year to meet domestic demand, and my country's adjustment of aluminum import and export tariffs will affect the domestic aluminum ingot industry. aluminum price.
The mainstream aluminum transactions in the world are all priced in US dollars. As one of the main import and export commodities, the exchange rate changes between the two sides of the trade have a significant impact on the price.
Pintejin aluminum products processing store, the former modern aluminum industry, is located in the hinterland of the Pearl River Delta, Dongguan, Guangdong, a famous city of the electronics industry, mainly selling various aluminum alloy building profiles and industrial aluminum profiles such as furniture, electronics, and machinery.
We have 24 sets of automatic extrusion production lines ranging from 450 tons to 3000 tons and supporting casting, anodizing, electrophoretic painting, powder coating, thermal insulation profiles, wood grain transfer printing, mechanical polishing, chemical polishing, Mold workshop and industrial materials The product deep processing workshop has strong technical force and modern processing equipment.
We adopt an advanced management model and obtained the China Fangyuan Mark (lso9002:94) certification in 1997, and became the first company to obtain quality (lso9001), environment (lso14001), occupational health and safety management system certification (OHSAS18001) in 2005. The "Modern Jianhua" aluminum products produced are produced in strict accordance with the internal control standards, in line with the national GB5237-2004, GB8013-1987 standards, Japanese JlSH4100-2006, JISH8602-1992 standards, British BS6496-1984 standards and international lso7599-1983 standards standard. Products are exported to Southeast Asia, America, ASEAN, Africa and other countries and regions.
Warmly welcome friends from all walks of life at home and abroad to come to negotiate and contact us. We will serve our customers with the greatest enthusiasm!